Domain Contacts
The Domain Contacts page allows you to set up many different contact details for your domains. This is useful if you wish to specify different Registrant, Admin, Billing and Technical contact information for your WhoIs searches.
The default contact details that appear on this page will be taken from your Above.com account registration.

If you would like to change any information on the contact:
Click the Pencil icon.

On the resulting popup, view and modify your contact details.
Once you are satisfied with your changes, click the Save button.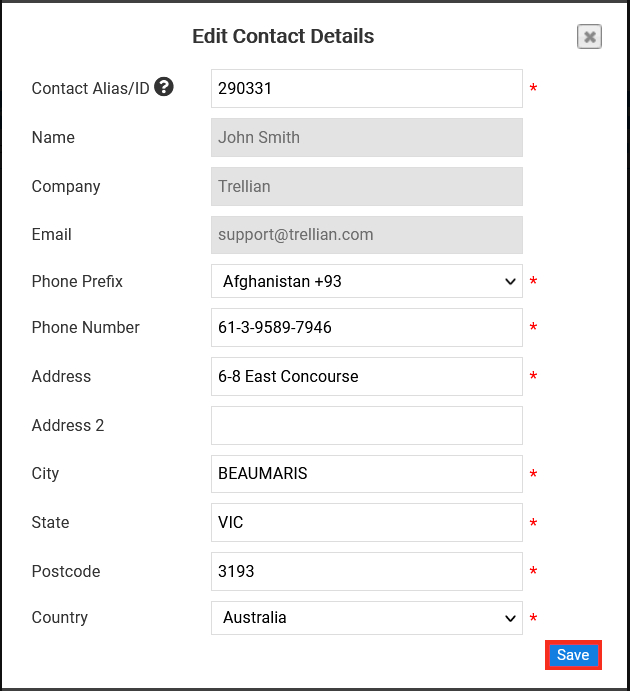 Important: Address and contact details must be valid or domains may be suspended by Above.com or the registry.
A confirmation page will appear to advise you that your changes have been saved.

You may also Delete or Add Contact to your Contact Management Page. To add a new contact"
Click the Add New Contact button.

On the resulting popup, enter a new set of contact information.
Once completed, click the Add button.
If adding an AU contact you will need to Enter your ABN / ACN or TM
Click the Lookup Business Details button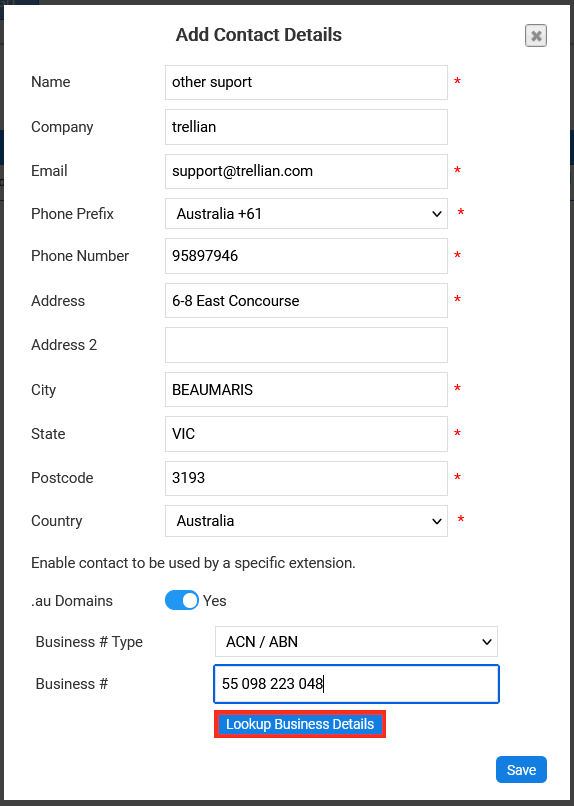 A loading message will display once the details are updated click Save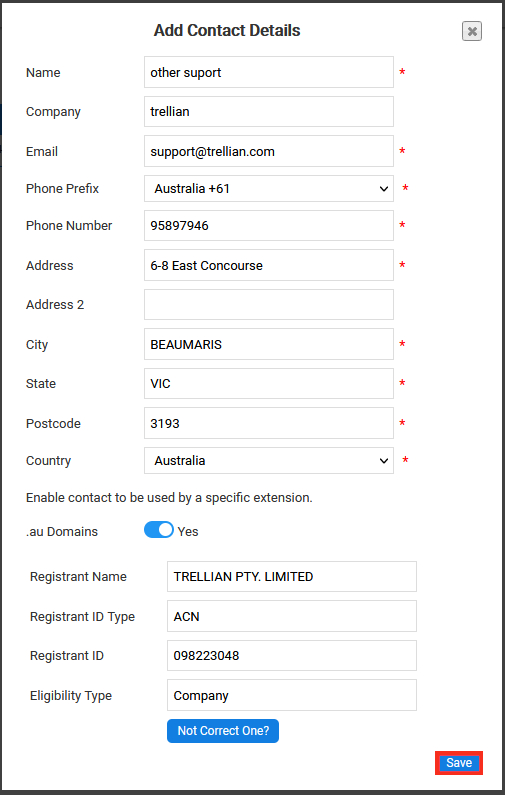 The new contact will now appear on your domain contacts page.