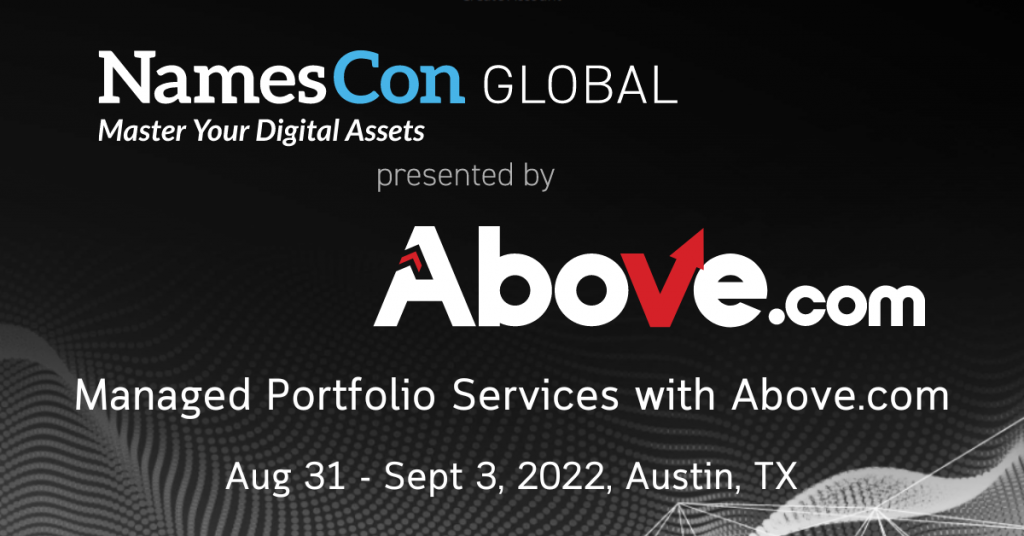 Managed Portfolio Services with Above.com
The Above.com team has over 25 years of experience increasing the value of domain portfolios. From the beginning, Above.com's mission and goal have been to make it easy for domain investors to manage domain portfolios.
Regardless of the type of domains you have or your focus, the Above.com Managed Portfolio service is a perfect solution that will save you time, with instant reports to know where your domains are, what registrar, if parked or listed for sale and with a glance know what your domains are worth when pricing domains in order to respond to offers.
Data and Stats are a big focus as we collate and consolidate all your domain traffic stats, daily revenues and registrar details into a single interface.
This is great for individual domain investors no matter your portfolio size. This data allows you to understand how much you are spending, when renewals are coming due, what you are making, what domains you have sold and see your offers pipeline..
As part of our Managed Portfolio service, we take the daily pressures away as we stand by our service that was specifically designed for domain investors by veteran domainers. The four key parts to Above include:
Brokerage Services
Let Above.com's experienced domain brokers handle incoming leads and offers. They have years of experience in the domain industry pushing for higher offers on domain names.
Our domain brokers can save you the time and hassle of having to deal with low-quality leads and fake offers. Our brokers get on the phones and call every lead so that you can get the best price for your domains. Included in our brokerage fees includes free escrow and white-glove fast domain transfer service. We take the stress out of doing the domain transfer and change of registrants, as we know that many deals can fall through in this critical stage.
Monetization
The team at Above.com have become experts at domain monetization through the years. We pride ourselves on maximizing the return on an individual domain investor's portfolio.
We accomplish this by utilizing big data, refining algorithms, constantly analyzing domain traffic and having premium advertisers bid on your traffic with our exclusive Trellian Direct Search Network. Many of our customers have seen increased domain monetization revenue by as high as 40% since using our Managed Portfolio Service.
In simple terms, this means more money in your pocket.
For-Sale Landing Pages
If your focus is to sell domains, we offer several For-Sale landing pages and a great Domain Marketplace, where you receive the full contact details along with your offers. If you have a knack for selling then this is ideal for you. Landing pages can be "Make Offer" or have a Buy-It-Now (BIN) price if you have valued your domains in advance.
A key difference is that we allow domain sales leads to end up at other domain marketplaces. We understand that domain investors like to use multiple marketplaces to sell their names, and Above supports many and can channel leads to your preferred marketplace.
Registrar
Above.com is an ICANN-accredited registrar and supports many domain extensions. Being part of the Portfolio Manager our Registrar interface is unique and packed full of data that makes it easy to know what domains to renew without having to run any separate exports or reports. Established in 2008 Above was the 1st Registrar specifically built for domain portfolio holders. Bulk functions, bulk views and a custom dashboard that lets you select what data points that matter to you. We have bulk pricing for domain investors so please contact us for our volume rates.
Above.com Managed Portfolio Services
At the end of the day, when you are using Above.com your ROI on your entire portfolio will be greater. We save you time so you can do something other than think about domain names.
NamesCon
Come and meet the Above.com team at NamesCon Global 2022, to discuss how to get our managed portfolio services working for you. Or get started and create a free account today!
Join us in the heart of Austin, Texas – a global innovation hotspot – at the Omni Hotel Downtown Austin, from Aug 31 to Sept 3. We hope to see you there.
Celebrate with us at NamesCon 2022 with a 20% discount on your Event Pass.
See you in Austin!