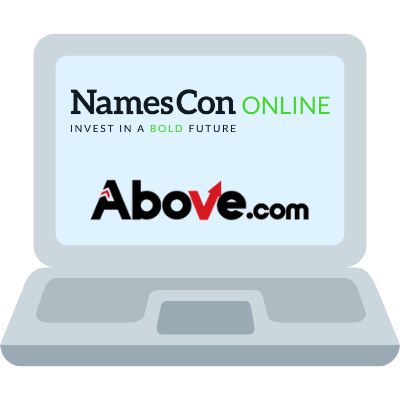 Above.com is proud to once again be Gold sponsors of NamesCon Online! This virtual conference will take place from September 22-24 and our team cannot wait to visit with old friends and welcome new ones.
Make sure you tune in for "Killer Cash Flow: Unlocking Your Portfolio's Potential" at 9:55 am PST on Wednesday, Sept. 22! Hosted by Above.com's own Jebidiah Burnett.
Cash flow is the cornerstone of all domain portfolios. With over 20+ years of expertly monetizing portfolios with our innovative services such as Optimizer, Maximizer and now Managed Monetization, Jebidiah will discuss opportunities to create and flourish in today's monetization landscape!
The last NamesCon Online show had over 1,200 attendees from more than 50 countries and we expect this Namescon to be even bigger.
Make sure you contact us today to set up a meeting ahead of time and about the benefits included in Above's managed monetization service.