---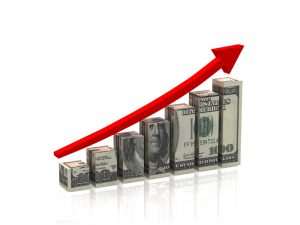 Are you pointing domains to a parking service's name servers? If so, are you frequently testing to see which service offers the best monetization? The hunt for the highest payout could be a never ending battle.
AutoPilot has an ability to identify each parking service's areas of expertise. As a result, you can avoid all the work involved in changing name servers to test and compare.
Let AutoPilot do all that work. Since 2008, AutoPilot's proprietary testing algorithms ensure that each domain visitor is sent to the highest paying channel. If a parking service makes an optimization or technology improvement, AutoPilot detects it and shifts appropriate traffic to that service so you are assured of never missing a revenue improving opportunity.
After changing to Above's name servers, we think you will be surprised and impressed by the boost in revenue stemming from the reallocation of your traffic to the highest paying channels.
And you will be even more impressed with the extra revenue boost generated by AutoPilot's Maximizer zero click CPV channel. Maximizer enables carefully screened advertisers from company-owned Trellian Direct Search Network to bid on a Cost Per Visitor basis for your domain traffic. These advertisers eagerly pay premium CPVs for domain traffic from Above because of our reputation for delivering high quality, highly targeted traffic.
Contact us for tips on how AutoPilot can help ensure you are earning the highest payouts possible for your traffic.
---