Last week, the domain industry gathered virtually for the second NamesCon Online conference where Above.com exhibited as a Gold sponsor of the event. NamesCon again showed how full of life and new possibilities the domain name industry continues to be as over 1,200 attendees rallied together from more than 50 countries.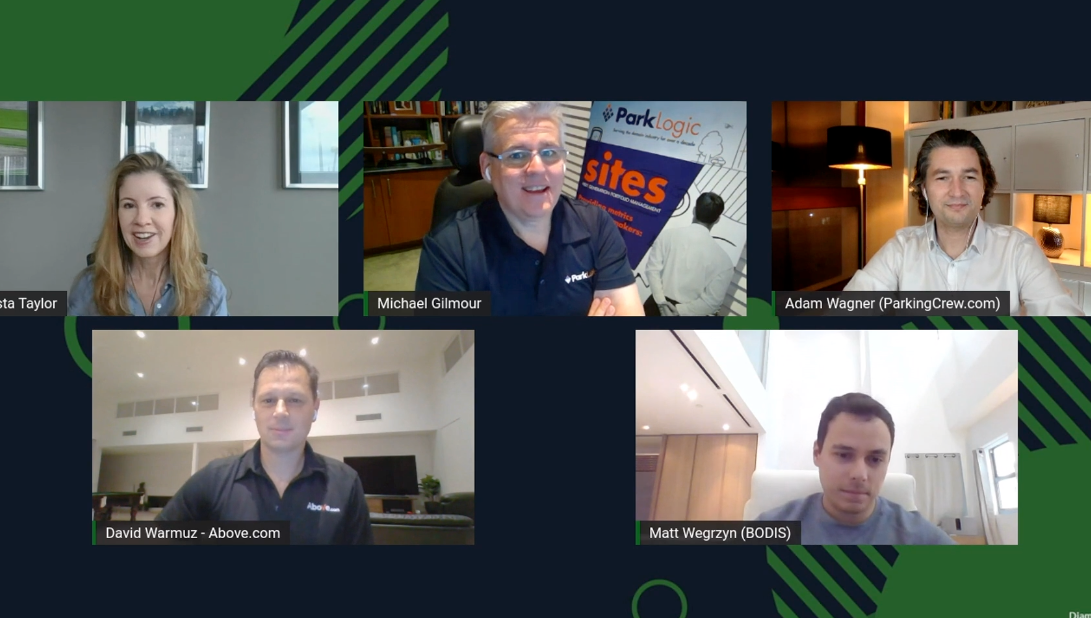 Above.com's CEO David Warmuz participated on a panel discussion titled "The Future of Domain Monetization," which was well attended and insightful.
A wide variety of topics were covered including the overall revenue increases seen in monetization and direct advertiser demand for quality traffic. "We have our own dedicated premium ad network and we saw a substantial increase in demand from our advertisers. Cost-per-visitor ratios increased, demand increased and actual spend budgets also increased," said David.
Another common thread was big data and its use in monetization. As David mentioned on the panel, "When it comes to big data, that is exactly what we do. With all the data points we have, we are able to do an in-depth analysis to ensure the monetization and keywords for each domain are fully optimized for the highest payouts possible."
Our team had a number of great meetings with both new and seasoned domain investors alike who were interested in learning about our new Above Managed Domain Portfolio Service.
This service is a higher level of portfolio management that has been very successful in producing month-over-month revenue growth for clients and saving them valuable time.
As always, we appreciate everyone who made time to say hello at our booth and via message to ask questions. If you did not make it by our booth or missed NamesCon Online, send us an email. We would be glad to review your portfolio and see how we can help you grow your revenues!